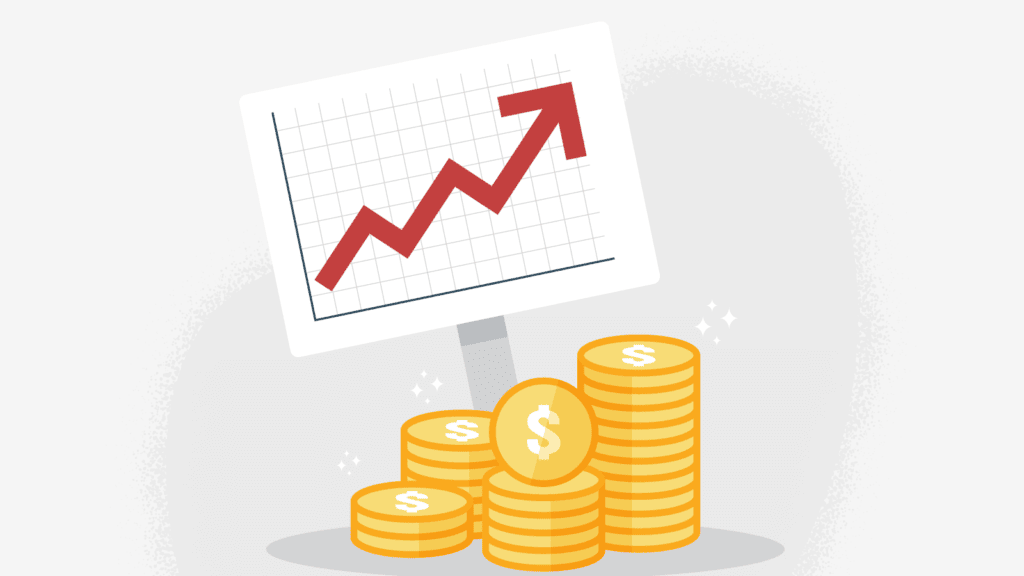 According to the New Jersey Division of Gaming Enforcement, a record $151.5 million in revenue for December was reached by online casino operators, which is evidence of a substantial growth in the gambling industry's profit.
October and November were the months when the revenue equaled and exceeded $145M. The revenue in December was almost 4% higher than the revenue in November and almost 14% higher than the figure recorded at the end of 2021. From February to September, the online gambling revenue was roughly the same. At the same time, the brick-and-mortar casino poker revenue in December was almost $5M higher than in October and reached $149.3M
In 2022, the operator revenue exceeded the figure of $1.36B in 2021 on $30B. This was a result of only one additional website running throughout the year. All in all, from 2019 to 2020, thanks to the COVID pandemic, the online casino industry has almost doubled from $482M to $931M.
Tax receipts for December were almost $23M, resulting from the 15% state levy on Internet casino revenue. The year total reached roughly $250M, which is 17,6% more compared to 2021 and 41% more than in 2020.
Considering the $87.7 million revenue from sports betting for December, the gaming revenue total of almost $455M million was 3.1% higher than in November. Compared to December 2021, the gap is 12.5%.
Resorts, Caesars contribute to record revenue growth
Borgata turned out to be one online casino to see a drop in revenue for the month, even with its $43.7 million. Resorts had the highest increase for the month, with over $3M to surpass $40M for the first time. Non-poker casino revenue was $39.8M, thus $1M exceeding the $38.8 million set in October.
Caesars was another venue that managed to increase its revenue to $1M in December, gaining $9.6 million. It was the best month since July, although it didn't manage to exceed the record of almost $11M that month. Caesars also broke the $10 million poker rake mark for the calendar year, earning $755,000 in the last month of 2022.
Tropicana hit the record for quantitative growth for the month, with its single site William Hill adding $446,000 to $5.9 million. In the six months during which Tropicana had its only online casino after Virgin Casino moved to Bally's, Tropicana had more than $33 million in revenue.
Bally's, Hard Rock, and Ocean Resort reported increases from November as well. Bally's record for a month was $5.2 million, Hard Rock reached $5.3 million, and Ocean Resort recorded $3.5 million three months in a row.
The big December bounce at Borgata's led to an increase in revenue
Only three Atlantic City casinos had revenue gains compared to November, but the $8.4 million increase in revenue from Borgata, Hard Rock, and Bally combined was enough to offset declines in revenue at the other six establishments.
Table games revenue at Borgata rose 31.6 percent to almost $19M in December, helped by a nearly 4% point increase in win rate to 19.8 percent and a 5.1 percent increase in turnover to $95.6 million. Total casino revenue was $60.5 million (including rake in poker), which was the seventh time from April to December 2022 that revenue was over $60 million.
In 2022, $6.9 billion in table games and slots were wagered at Borgata, up 21% from $5.7 billion in 2021. Borgata saw a 21.5% increase from last year in slot revenue, which exceeded $5.8 billion.
Hard Rock reported a $2 million increase in revenue over November to roughly $37.5 million and a significant increase in table games winning ratio to 16.8%. Slot revenue was also up $700,000, and the 9.3% win ratio was up more than a quarter of a percentage point, offsetting a slight decline.
Bally's $1.4 million increase in table games income in December effortlessly offset a loss of about $462,000 on slots. Table games revenue at Bally's rose to 16.2%, the greatest since a record 22.8% in September.
However, total table games revenue fell 13.8% to $45 million, down from $52.2 million in 2021. Nevertheless, Bally's slots delivered a 23.1% increase to $108.9 million as slot revenue fell 25.1% to $1.1 billion.